2018-2019 Mary Turner Lane Award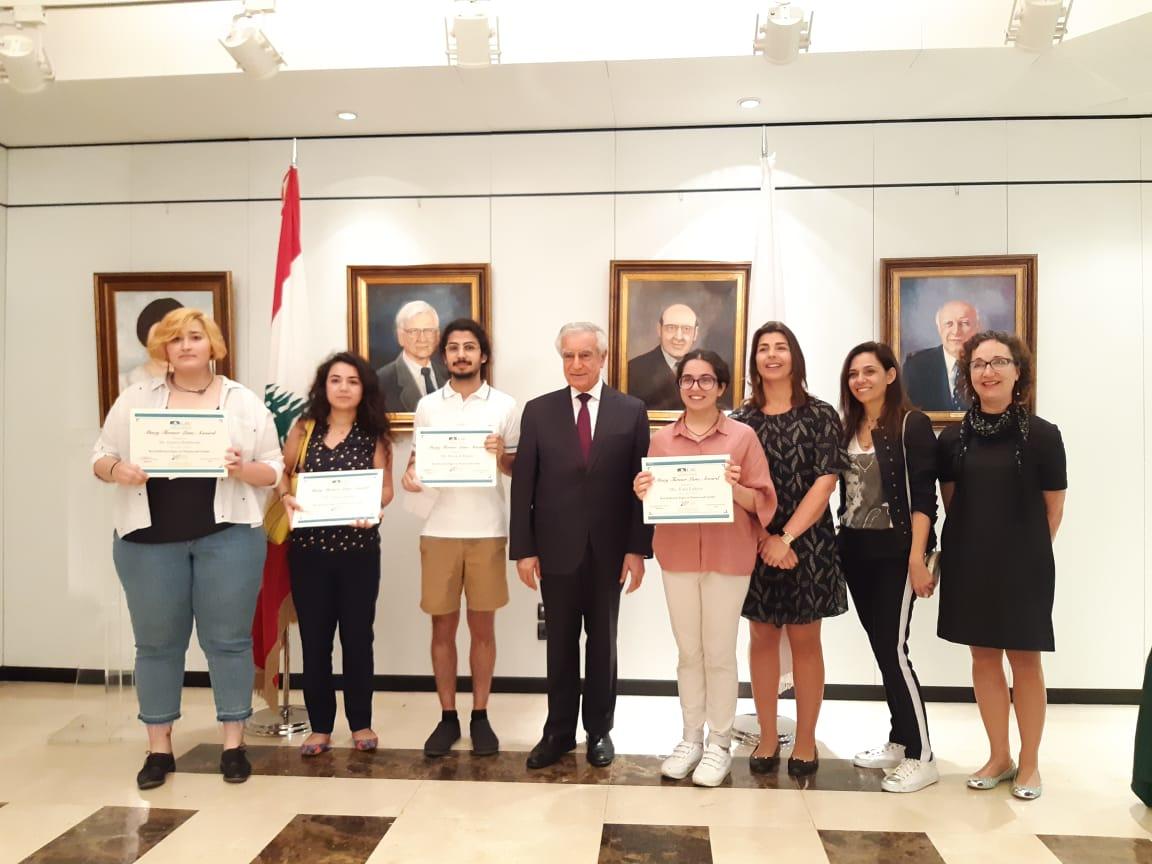 About
This is a student paper competition established in honor of the late Mary Turner Lane, who founded the women's studies program at the University of North Carolina at Chapel Hill.
The award goes to the best research paper on women/gender studies or original piece of writing such as personal or argumentative essay, (possibly but not necessarily) completed as one of the requirements of a class taken at LAU (literature, language, social sciences, cultural studies, philosophy, education etc.).
Winners
This year, six students in total received the Mary Turner Lane Award. The first three students won it for Best Reflection Paper on Women and Gender.
Carla Richa, the first recipient of the award, wrote a piece called "My Personal Experience with my Grandmother and Mother".
The second recipient, Emma Harfouche, wrote a paper entitled "A Modern Proposal".
Tala Lakiss, with her piece, "Bluebeard" was the third recipient of the award.
The three other students received the award for Best Research Paper on Women and Gender.
Fadia Habib, who wrote "The Stolen Childhood.", was the fourth recipient of the award.
The fifth person to have won the award was Muna Saeed, with a piece entitled "Gender, Islam and International Frame-Works in Yemen".
The sixth winner, Khaled Rajeh, wrote a research paper on "The Moral Landscape and Women's Agency: Towards a Feminist Theory of Transnational Responsibilities".
Selection Committee