Lecture Performance: No Demand No Supply
The Institute in collaboration with the American University of Beirut (AUB) Theater Initiative, hosted a Lecture performance entitled 'No Demand No Supply,' conceived and directed by Sahar Assaf, theater actress and director.
Based on videos and audio recorded interviews with Syrian women survivors, conducted by Sahar Assaf, Ghada Jabbour, Head of the Trafficking and Exploitation Unit at Kafa Organization, and Sandy Issa, investigative reporter at Al Taharri, the performance delivered a rereading of Lebanon's 2016 sex trafficking scandal, capturing the harrowing ordeal of the survivors of the Chez Maurice "torture chambers" where a group of Syrian women were trafficked and tricked into prostitution.
Real torture stories and collective animosities are narrated that describe how these women were held captive without access to sunlight and fresh air for nine months, confined and locked in rooms with painted black windows and forced to have sex on average 10-15 times a day.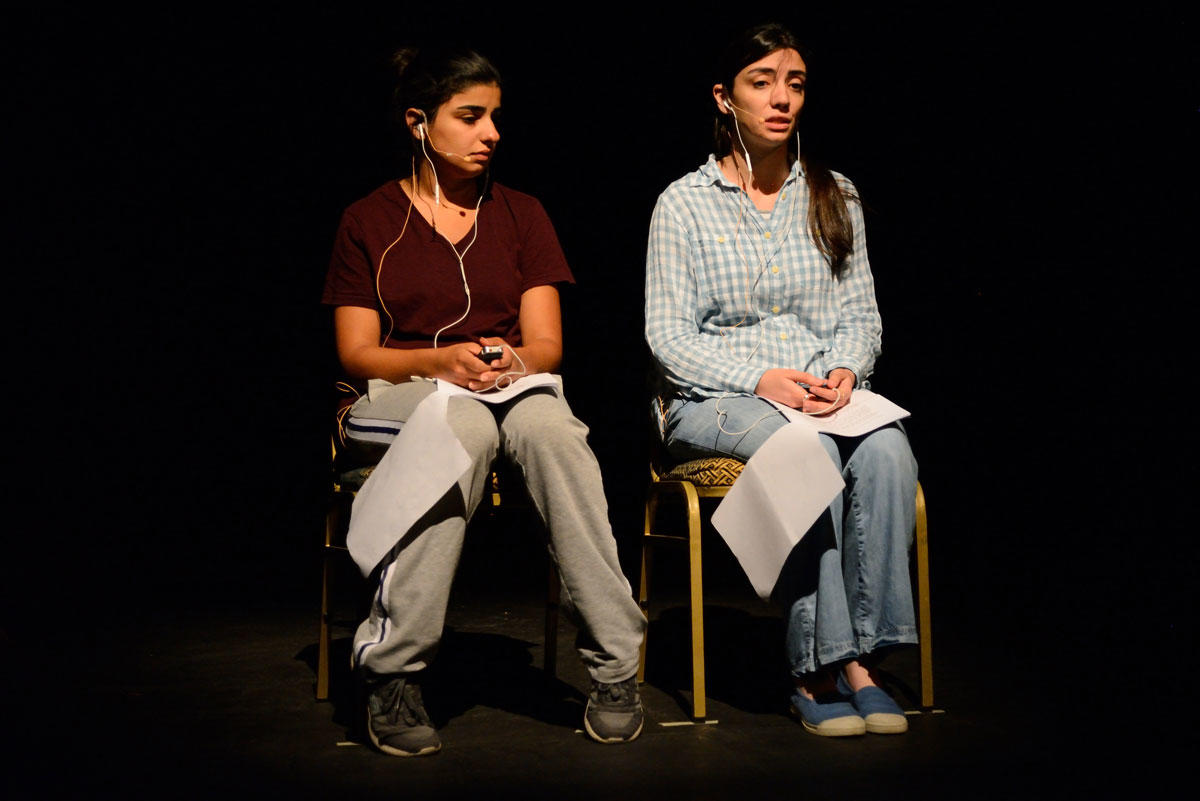 The lecture performance is unapologetically by women, about women, and told from women's perspective. This powerful and moving performance left us angry, motivated to fight for justice, and hopefully will trigger national, regional, and global conversations around the most lucrative business in modern day history.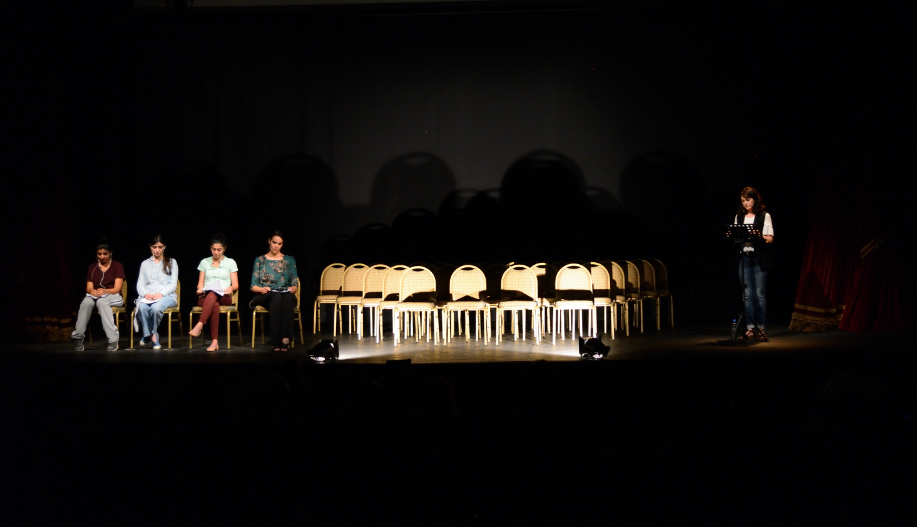 For more information please visit our Facebook event page.