Arts Competition 2021 Winners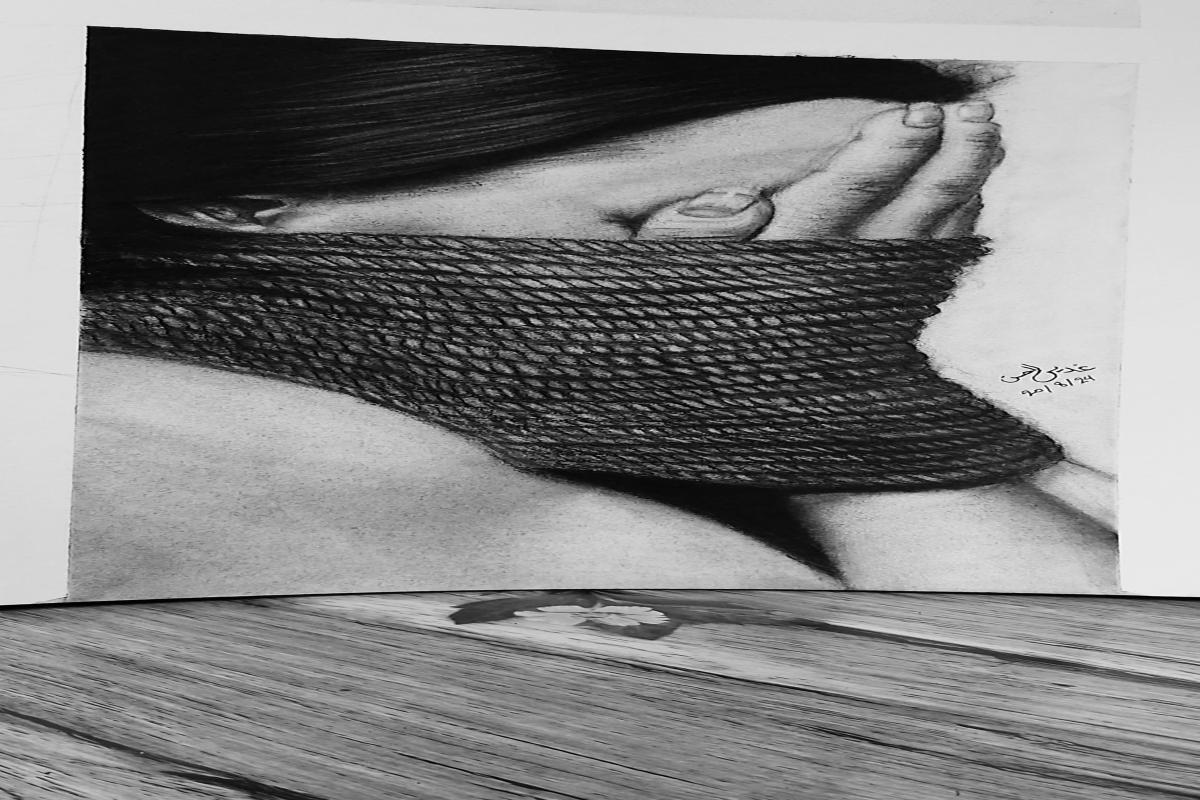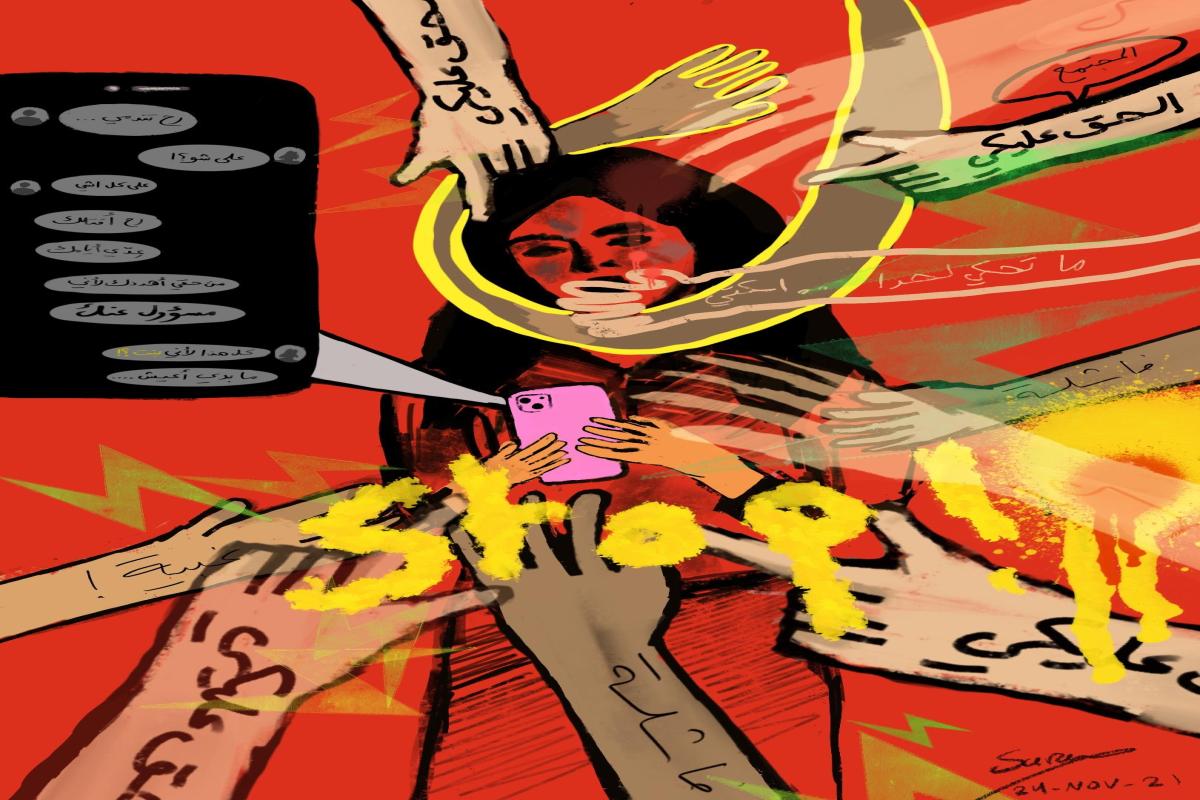 Every year, as part of the 16 Days of Activism Against Gender-Based Violence global campaign, The AiW and ESCWA hold a joint youth art competition under the general theme of "denouncing violence against women". Young people across the Arab region are asked to submit artistic pieces that reflect their own interpretations of denouncing and fighting violence against women, which can include various artistic forms, including written work such as poetry or prose and drawings. The competition provides a creative outlet for youth to express themselves about a topic that is still considered taboo across the Arab region, allowing them to participate in a global movement that might otherwise be difficult to access.
This year, the competition attracted around 140 entries from a number of countries, including Egypt, Lebanon, Palestine, Syria, Iraq, and Kingdom of Saudi Arabia, and included a wide variety of artistic pieces, such as paintings, poems and even videos.
At the end of this yearly competition, The AiW and ESCWA host a panel discussion related to the yearly theme. This year, The AiW and ESCWA invited women activists from the region, who shared their personal experiences about fighting online gender-based violence (GBV) and their activism in this field. The panelists included Boushra Abdo, Roula Mikhael, Halima Kaakour, and Enas Hamdy and was moderated by Maya El Ammar, a feminist activist and journalist in Lebanon.
Boushra Abdo discussed the campaign "Stop Digital Violence" and talked about the work of Association Tahadi pour l'Egalité et la Citoyenneté from Morocco with regards to violence during the pandemic.
Roula Mikhael talked about the work Maharat is undertaking in terms of awareness on online violence in Lebanon and the Arab region and how individuals can better protect themselves.
Halima Kaakour discussed the research she worked on jointly with AiW and UN Women that address online violence against female and male journalists covering the Lebanese October revolution.
Enas Hamdy talked about a campaign by RES Solution as well as the work they do to end online violence against women in Egypt.
The panel culminated with a few closing thoughts by the Director of The AiW Myriam Sfeir, who announced the winners of the competition.
Winner of the 1st Place was a short clip developed by Ola Samhoury on "Do not Suffer in Silence".
Winner of the 2nd Place was a short clip developed by Nabila Arab on "The Weirdest Judgement Ever!"
Winner of the 3rd Place was a painting by Ghadeer Hassan.
Winner of the Youth Category was a drawing by Sara Awashra.